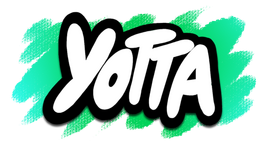 Studio Yotta is a digital animation studio aiming to revolutionize the production of 2D animation by combining both Western and Eastern industry techniques with the efficiency of an online production pipeline. With a focus on delivering versatile, high-quality animated content to their clients, Yotta has worked with a variety of different online artists such as Arin "Egoraptor" Hanson and Harry Partridge to push the standards of web animation, reaching tens of millions in audiences worldwide.
Kickstarter
In 2015, a Kickstarter campaign was launched to publish Book Two of Ava's Demon, and Michelle was proud to announce the involvement of Studio Yotta in a future animation for the comic. once the kickstarter hit 250k, all the profits went towards making the animated video bigger and better. the kickstarter clocked out at 351K, which means that the Studio Yotta animation is going to be really gorgeous.
Gallery
Trivia
Work with Studio Yotta has been going on since 2016.